NEW " PDP " RANGE OF 19"  WALL MOUNTED CABINETS
Our Range of attractive and versatile 19" Wall cabinets are 1 piece steel construction with lockable perspex with flush fitting locks and heavy duty hinges. Mesh doors are optional.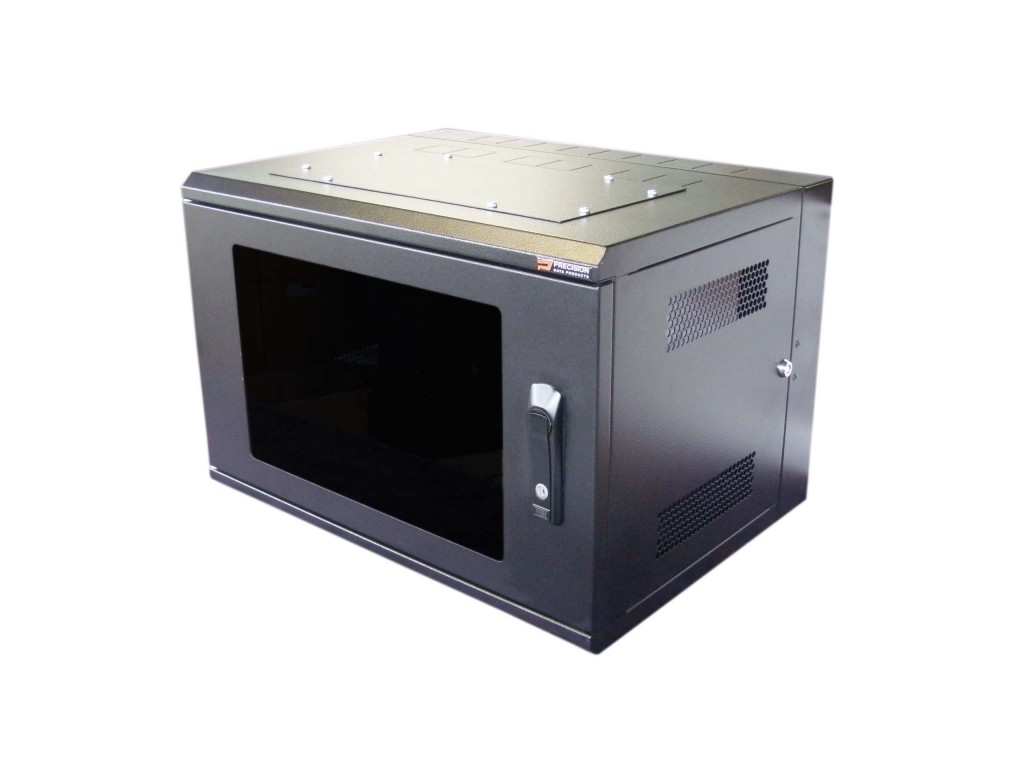 Specifications:
Simple, Strong and Reliable, these cabinets are steel constructed using 1.20mm Zintec Steel specified Japanese Industrial Standard G3313 SECC E16 / E16 – Coating Phosphated & Dry. Wall
Features:
• EIA – 310-D Compliant.
• Top & Bottom Front Braced for extra Strength & Rigidity.
• Available ex stock in 4 Heights 6U, 12U, 18U & 24U.
• 2 Optional Depths 450 & 600 – Including 80mm Back Mount.
• 2 x 19" Rack Mounting Rails with Universal Square Hole.
• Perspex door or Perforated Mesh as a option.
• Tinted Perspex can be swapped to suit Mesh if required.
• Enhanced Locking Door Handles.
• Universal Hinging Left or Right.
• Top & Base Cable Entry excess, removable Gland Plate for Fan Unit if required.
• Both Top & Base have removable Gland Plates.
• Cabinet to Back Mount Locking.
• Remove Door in seconds.
• Manufactured to accommodate PDP 460mm deep Fixed Shelf. (Rated 100 kgs) – 4 Rails required.
• Finished in Satin Black Ripple – Other colours available on request.
• 24U x 600mm Cabinet has been factory tested to 150kgs.
Part Number setup: for example, if your part number is PDP6U450WC =