NEW "PDP" SERIES OF 19" 800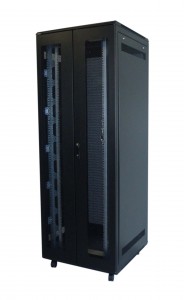 NETWORK DATA CABINETS
Basic configururation for our 800mm wide cabinets include, Bolted steel construction, Lockable removable Side Panels, Lockable Dual Doors in Steel, Mesh or Perspex, 4 x 19" Vertical Mounting Rails – adjustable front to rear, Large Vented Top & Base Panels with Excess Cable Entry. Frames, Panels in Satin Black and Interior finished in Silver Passivate. Other colours available on request.
Model
Size
Options
Model
Size
Options
24U
800 x 650
800 x 850
800 x 950
800 x 1050
800 x 1250

Interchangeable Front Double Doors
- Perspex, Mesh or Steel
Rear Double Doors - Steel or Mesh
Lockable Side Panels
Dual Lockable Side Panels

33U
800 x 650
800 x 850
800 x 950
800 x 1050
800 x 1250

Interchangeable Front Double Doors
- Perspex, Mesh or Steel
Rear Double Doors - Steel or Mesh
Lockable Side Panels
Dual Lockable Side Panels

38U
800 x 650
800 x 850
800 x 950
800 x 1050
800 x 1250

Interchangeable Front Double Doors
- Perspex, Mesh or Steel
Rear Double Doors - Steel or Mesh
Lockable Side Panels
Dual Lockable Side Panels

45U
800 x 650
800 x 850
800 x 950
800 x 1050
800 x 1250

Interchangeable Front Double Doors
- Perspex, Mesh or Steel
Rear Double Doors - Steel or Mesh
Lockable Side Panels
Dual Lockable Side Panels