PULL & DROP FIBRE TRAYS
Specifications:
These Units are constructed using 1.60mm Zintec Steel specified Japanese Industrial Standard G3313 SECC E16 / E16 – Coating Phosphated & Dry.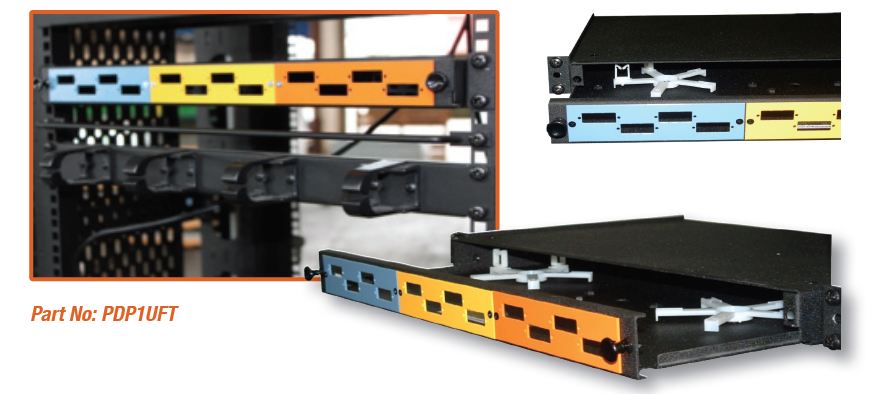 Features:
• Fibre Trays have knockouts and 2 Gland fittings at the rear of the tray and a choice of Front Plates.
Full adjustable 19" rack mounting brackets are supplied as standard.
• Fibre Trays are supplied with 2 fibre optic cable mounts as shown below, Front Panels should be
ordered seperately as required.
Blank Face Plates also available (Black or Coloured) Part No: PDPFTFPB . Customised Front Plates can be easily designed & manufactured